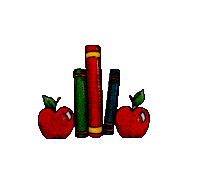 Philosophy of Education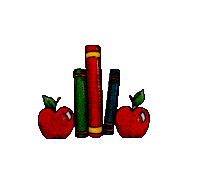 "What lies behind us and what lies before us are tiny matters compared to what lies within us." ~ Ralph Waldo Emerson
"It is the supreme art of the teacher to awaken joy in creative expression and knowledge." ~Albert Einstein
I believe that all children can be successful in my classroom. Success is as much a state of mind as it is the work involved in achieving that success. If a child does not have the confidence to try, success will be difficult. It is my job as the teacher to give my students the confidence to work past the fears and the doubts and move onto "I can" and "I will". All children have strengths and weaknesses but every child will be expected to give 100% each and every day. "I can't" are words that will not be heard in my classroom.
In order for my students to achieve what I know they are capable of, I will utilize a variety of teaching styles to reach my students. All children do not learn in the same way and I will work to reach my students through visual, auditory, and kinesthetic activities that are engaging. The use of manipulatives and tactile experiences will be used to increase learning. Children at Erickson's stage of Concrete Operational are beginning to work towards mental computation of data but still benefit from hands-on experiences. I would begin with the manipulatives and move towards a more general level of thinking for the students' benefit and overall understanding.
I will have compassion for students and their needs. They will have struggles and problems in everyday life. I believe that compassion is crucial in developing a relationship with each and every child. However, children need to know that my classroom has expectations that must be followed. I believe that a firm but loving hand creates a safe-zone classroom where the students feel comfortable and secure in their learning environment.
The children in my classroom will be challenged each and every day. I know that children have diverse needs and will be challenged in different ways. One child may be reading above grade level and will need more difficult reading material than another child who excels at math. I believe that part of my responsibility as a teacher is to reach those children who excel and guide them to a new understanding through meaningful real-life experiences.
The ultimate goal for each and every one of my students is to encourage lifelong learners and readers. My students will come out of my classroom hungering for knowledge and being aware of the resources that are available to them to find the answer to their questions. My students will not be content with what they already know but will desire to find out more, ask "why" and work towards a greater understanding the world around them. Reading will be both a source of enjoyment and relaxing as well as an academic subject where the students work towards greater comprehension, fluency, character development and plot summaries which builds more excitement into the story or novel and builds anticipation.
Finally, I as the teacher am only one part of the caring adults in the school community that are beneficial to the students. Parents, librarians, custodians, specials teachers and the office personnel are all equally important in creating a safe environment for the children that emphasizes lifelong learning and character development in each stage of a child's life. I cannot make a difference in each child's life without the assistance and support of others in the school community. We are all connected. Our job is too important to be done by one person and I will be a part of that team and community for the betterment of our children and our future.